Magnar of Scoopex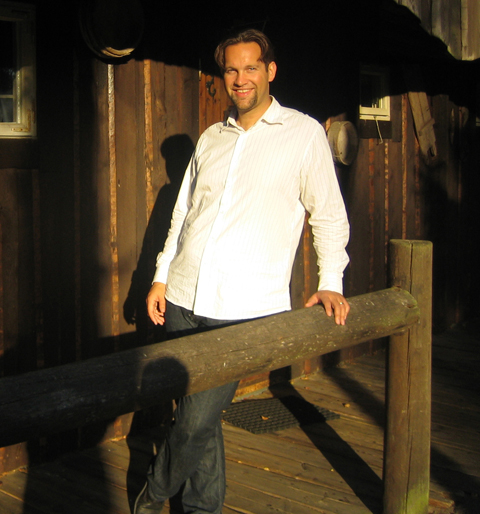 Creativity has always been a key word for Magnar. In his childhood, he eagerly learned how to play the piano, but it was first in 1987 Magnar progressed to compose music by using computers. This happened by chance when he got a copy of Chris Huelsbeck's Soundmonitor – a pattern based audio sequencer for the Commodore 64 computer. The C64 had only a single sound chip used for frequency tone generation in 3 separate channels, - which made it a real challenge to compose large scale songs with drums, bass, melody and chords using special arpeggio techniques.

At age of thirteen, Magnar's brother and sisters remember him as spending hours in front of the computers making music. He usually went to bed when the sun rised. In 1991 he got his first freelance assignment from a Switzerland Commodore Amiga game developer. After that, he had his mind all set on doing a career out of making music.

Achievements

By the end of 1994, Magnar had produced music for many commercials and multimedia presentations. His work was being exposed to thousands of people worldwide through different computer communities. At the height of his freelance career, he was headhunted and offered full-time employment at one of the leading game production companies in Norway called MagiCom, which later evolved into FunCom. As being only 17 years old at the time, their offer was kindly neglected by his family.

The Crossroad

After assuming the responsibility of arranging "The Gathering" computer party visited by over 1500 youths during the eastern 1995, Magnar came to a point of making another very important choice in his life. He was offered a full-time employment as a consultant in the booming IT business, and this time he grabbed the opportunity given to him. While being very dedicated to his work, spare time for making music became very limited and restricted. Years passed without any new releases.

The Present

Today, Magnar lives in South of Sweden with his family. He has recently finished building his privately owned music studio called "Garage Outputz", and his passion and inspiration for composing new music is very motivated. His ambition is to compile a CD album with new and fresh tracks. With his album in the works, Magnar Harestad is aiming at delivering a lasting impression on listeners all over the globe.

Web
Acoustic room
I have finally finished the 2nd room in my music studio, which is the acoustic room for Analogue recordings. Mainly for Vocalists singing to my songs. Right now the room consist of Amadeus's music equipment. I dare say I enjoy playing his drums too! :) But the room also have proper closed headset for vocalists, a nice Röde mic and closed door toward where all the noise from my music workstation computers and their servers w/fans for cooling are. I am actually very pleased with the new room. The plan is also to make a door into the 3th room in the future.
Read more...
Comments (1)
Showing 1 - 1 of 1 articles. Pages:
1